Description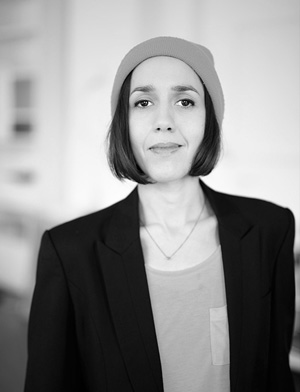 Lea Brousse
Berlin
Lea Brousse, graphic designer & illustrator — Lea was born in Provence, in France
in 1984. In 2004 she completed her Bachelor of Science in Industrial
Technology GCEA level. After that she studied Product Design at the first ESAAT
Roubaix, and received a BTEC Higher National Diploma in product design
in 2006. She moved to Venice and in 2009 obtained a Master's degree in Product
Industrial Design from the University of Architecture IUAV. Afterwards, she
came alone and without anything to Germany and bought severals experiences
in the design field.
From 2012 to 2014 she was Lead Designer and Illustrator at Zafin (North America).
She is based in Berlin and speaks english, italian, french, german and illustration.