Description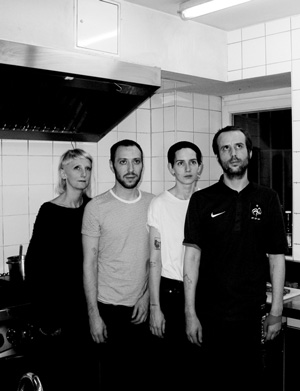 Maycec, Vonverhille, Damien Sayer, Alize Lenox
Berlin
75 g/m² started as a black and white photocopy exhibition. The project was initiated
by Maycec, a photographer, self-publisher and graphic designer who draws
inspiration from alternative culture and her personal life. She is co-founder of
Vesselroom Project and Atelier29. The first 75 g/m² exhibition took place
in Berlin in 2014 with Maycec alongside Vonverhille and Damien Sayer whom both
grew up in the suburbs of Paris. Vonverhille started in the graffiti scene in
the 90s. He diversified his means of expression and explored photography and
experimental electronic music. He now lives in Berlin where he founded Erratum
galerie. Damien Sayer has photographed his family, friends and encounters
over the course of five years. His small format pictures remain simple documentary
pages, simple facts or portraits recorded on a sheet of paper. Alizee Lenox
joined the exhibitions 75 g/m2 part II and part III. She is a poet deeply influenced
by Pop Culture mostly because you cannot not be influenced by a soft
machine that creates so many idols you can hate and worship at the same time.
She is currently working on her first chapbook manuscript.